If you are a fun-loving person who loves clubbing and partying, then this city will spoil you for choice with its numerous hangouts to make your desi evenings memorable. Several Dubai clubs will tempt you to dance the night away while sipping on your favorite drinks. Those who cannot digest their drinks without shaking a leg to some desi tunes, will definitely feel at home during their visit to the Bollywood clubs in Dubai that host themed parties. While many clubs have in-house DJs belting out Bollywood chartbusters, others have live Hindi music performed by popular Indian and Pakistani bands based in Dubai. The clubs are popular for their out-of-the-box interior decorations, luxurious ambiance, pleasant service as well as the modern infusion of Indian food and drinks with desi twists.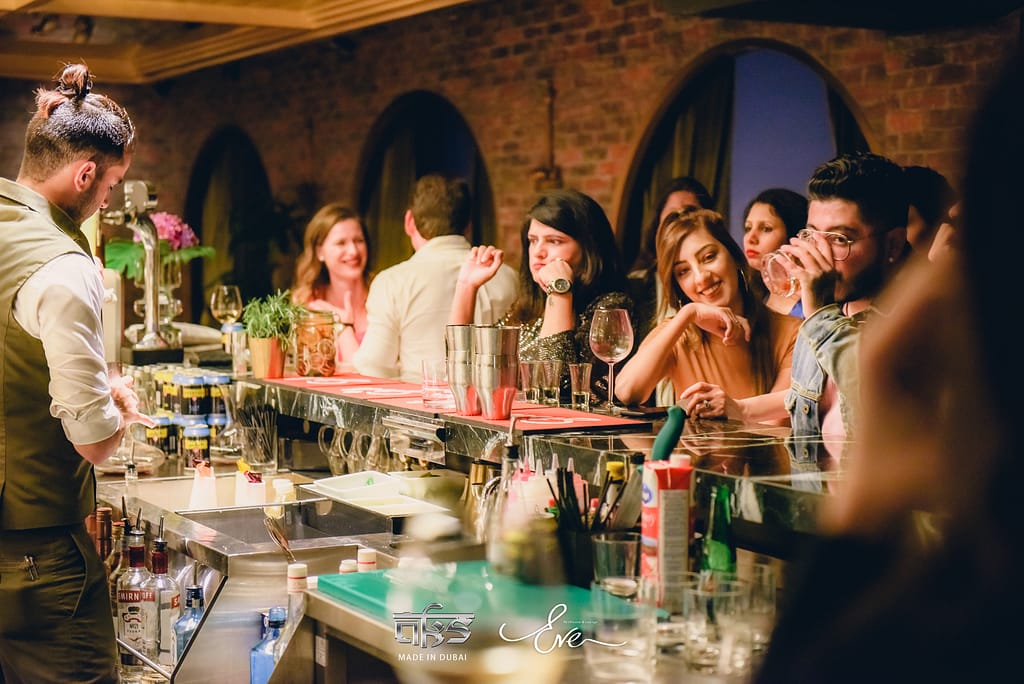 Famous Bollywood Clubs Dubai
While there are quite a few Bollywood clubs in Dubai each with its own with unique features, your trip would be incomplete without a visit to these three luxury clubs:
Base Dubai: This 'drinks only' club offers an immersive, exciting, and unique experience raising the bar on the global nightlife scene. Unlike a traditional nightlife venue, this huge open-air venue often plays host to some of the world's top artists as well as shows and production. The large scale state-of-the-art sound, light, and pyrotechnic systems provide guests with an experience much more akin to a boutique festival or concert.
Club Boudoir: The events at this club on Saturday nights is a great way to wrap up your weekend. Established in 2002, this club is truly an exclusive club located at the downside of Jumeirah Beach in Dubai. It is a part of Marina Beach Resort and Spa, which makes it a 5-star. Upon entering the club, you will be fascinated with its interior, finesse, and glamour. It facilitates the crowd of Dubai and can accommodate 600 guests. As the evening progresses, the lounge's music will dissolve contemporary music, upping the volume and tempo.
Armani/Prive Club: Armani has established itself as a premium Dubai nightlife tycoon, giving signature hospitality of Armani to the visitors. The entire look of Armani syncs with the brand. The minimalist design of the club covers only black and white colors. Located at the world's tallest building, Burj Khalifa, Armani is one of the busiest clubs in Dubai. The vibrant beats of residing and international DJ tuning to the best urban tunes along with hip-hop and commercial beats.
Some useful tips which will double your enjoyment at Bollywood Clubs Dubai
At any of these Bollywood clubs in Dubai, make sure that you reach early so that you can avoid standing in long queues. It will also get you a seat you would love to be seated on.
These famous Bollywood clubs in Dubai have valet parking available for customers' convenience.
Some of these clubs allow only couples or groups. If you are going with a group, ensure that you book a table in advance which otherwise could make you wait in the queues or cancel the plan.
Most of these clubs allow only people above 21 years of age, and they may check your ID while entering. Not carrying a valid ID proof may cause unnecessary chaos. So, keep a reminder to take it along as there is a stringent ID check outside every club in Dubai.
These clubs are mostly open up to around 3.00 am. All these events take place on Thursday, Friday, and Saturday, as they are weekends in Dubai. So, enjoy yourself to the fullest here, and you can always hop in a taxi after your party if you need a ride home.
Features of Bollywood Clubs Dubai
Great ambiance: Bollywood clubs are very stylish, and the interiors are decorated with Bollywood themes to give an Indian feel to them.
Fantastic music: You will love the variety of dance music played here, such as Bhangra music, or the latest chartbusters or remixes of popular dance numbers. The DJs are the main attraction here, with some of them winning awards for their excellent performances.
Tasty food: The food is the main draw in these parties, and you can taste all kinds of famous dishes here such as sushi, sliders, etc. You can even get innovative drinks that add on to your party mood.
Live performances: Sometimes, there are musical bands along with singers come to perform live in Bollywood clubs Dubai. The clubs here have tie-ups with local and international groups to give the best time to their customers.
Plan your Bollywood themed party at these clubs with AKS Nights
You can host your Bollywood themed party at any of these clubs to celebrate life occasions such as birthday, anniversary, promotion, or if you want to party. With one of the best event organizers in Dubai, your family and friends can have a fantastic time here and dance to the beats of the latest hit Hindi and Punjabi songs. You can hire some of the best chefs in Dubai to prepare mouth-watering delicacies. No celebration is complete without a cake and candle, you can ask for arrangements for the same along with some fancy beverage, sparkling candles and also cake to make your celebration in the best way.
A Bollywood party in Dubai is an excellent way of showcasing Indian culture globally. It is a unique way to catch up with your friends and bonding over some incredible Hindi and Punjabi dance numbers. For nostalgic Indians in Dubai, you can set up your Bollywood parties by AKS Nights. AKS Nights says if its desi, it is AKS. There is no better way to plan your party with the oldest and award-winning Desi party planner in Dubai.