Dubai is popular for its very vibrant and happening nightlife. Can there be anything better than a funky night to end your hectic week in Dubai? There are some great Bollywood nights in Dubai with the most happening DJs from around the world. The music here ranges from Bollywood-techno fusion to retro to bhangra and more. Some clubs offer great Thursday nights while some Sunday nights to suit your schedule.
Whether it is fast fashion or chic clothing or bringing back the retro style, Dubai's nightlife welcomes all types of fashion. The favoured events draw huge crowds, so go early to avoid long queues and typically, you get an entry for free if you get in before midnight. If you're going with a big group, we recommend you reserve a table well beforehand so that you don't have to cancel your program due to long waiting queues.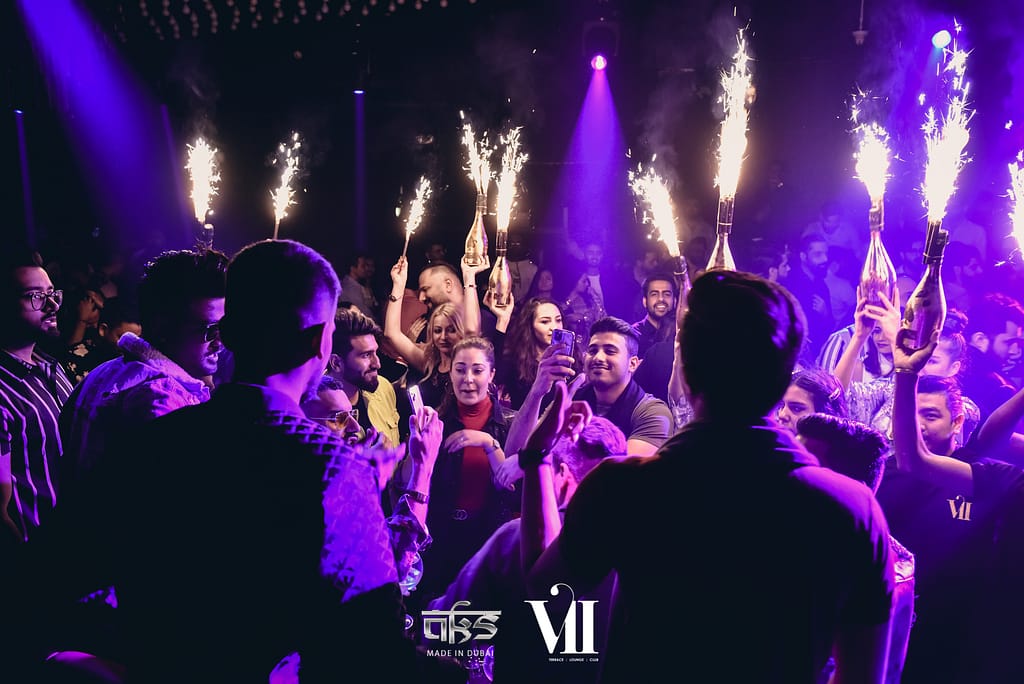 You can also choose amazing clubs for Bollywood Nights Dubai
The clubs are open for the guests from 8pm and the warms up by 11.30 pm, and clubs are open till 3 am. The weekend during this part of the planet takes a kickstart from Thursday evening and goes on till Sunday night. There are many happening club nights in Dubai which can give you a good end to the weekdays and a new beginning to the week. So, plan your weekend to spend at the most lively places in Dubai to bid away the weekday blues.
If you are in Dubai or you plan to visit Dubai anytime soon, then here is a curated list of some of the best Indian clubs to have a taste of Bollywood nights in Dubai:
1. Armani Prive nightclub: This place is one of the best places to experience the nightlife in Dubai, being located in Burj Khalifa. The club is luxurious and is stylishly set that embodies the true essence of the brand Armani. The DJs of Armani sets sleepless energy which revolutionizes the nights in Dubai where party nights turning into mornings.
2. Eve Penthouse & Lounge: Eve Penthouse is an inimitable rooftop which has launched ladies night every Tuesday in collaboration with AKS Nights. Eve Penthouse hosts theme parties such as neo-soul, hip-hop, Indian, trance, etc. The site provides an incredible view as it is situated at the top of Hyatt Regency. The rooftop offers a beautiful backdrop of the Dubai skyline and the ladies can enjoy complimentary cocktails such as cosmopolitan or appletini.
3. Club Boudoir: For all Bollywood lovers, Boudoir is one of the hottest places in the town. Club Boudoir holds some of the most beautiful parties every Saturday. This is one of the famous Indian clubs which features a perfect blend of both Bollywood music. The Club Boudoir is very spacious and provides adequate seating. The place is one of the liveliest and happening places in town. If you want to enjoy this club, then visit on Thursday as it is scheduled to host happening events. The location of the site is excellent as it is Jumeirah and this makes it accessible for people living in both Old and New Dubai. Going to Boudoir does not get old, it only gets better.
'Work Hard, Party Harder' with the best Bollywood music in town.