The Bollywood parties have been growing insanely popular and are being organized all over the world, including Dubai. Dubai is a prominent destination known for its parties all year long. Bollywood's desi thumkas and the Punjabi Bhangra keep people on the dance floor till early in the morning on the weekends. Those who have been to Bollywood Parties know that these songs can be a great stress-buster. The bollywood songs have gained many fans on the foriegn land too!
AKS Nights is your go-to friend if you want a customized yet rocking Bollywood party Dubai. It organizes parties in some of the elite clubs such as Armani Prive, Boudoir vivaciously.
Planning a party and also, making it eligible for standing out with a good number of right reasons, is a rather complex task! If you know the concept and swag to party hard, nothing can stop you from being the best party organizer. So, choose time to gain some serious fun accompanied by a pinch of uniqueness.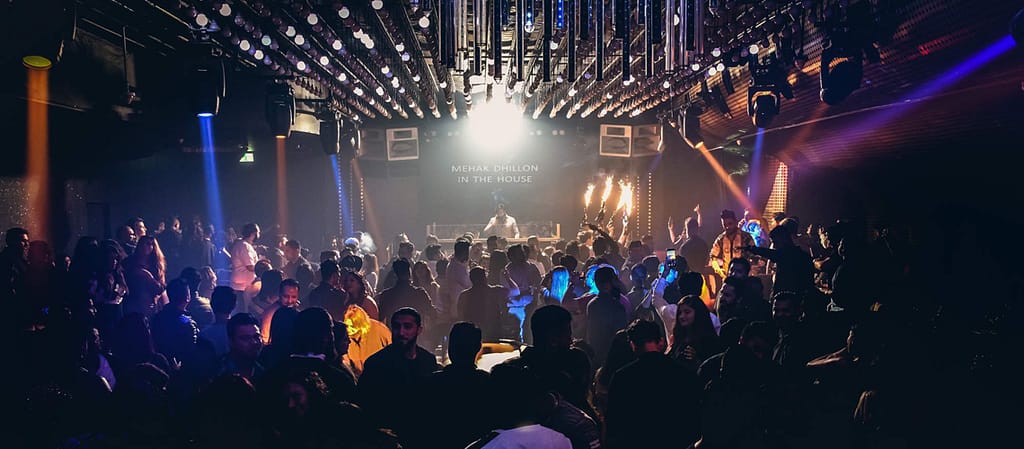 Tips for throwing a Bollywood Party in Dubai:
Bollywood has always been known as a trendsetter, and also, it has never failed to impress any of its lovers. With all its actors highly idolized and billions of tickets sold globally, people have started expecting their parties to have a spice of Bollywood. Bollywood Parties are known to offer fun, excitement, an array of endless laughs and groovy bollywood steps. Here are some of the most amazing and way too important tips for throwing the best Bollywood bash in Dubai.
Let your party plan come up and create an exquisite Bollywood magic in Dubai. Just keep a single thing in mind, 'whatever you do, do it with your heart.' Your invitees are going to love the whole aura! All you need to do is take out the creative soul in you.
Have a look at the tips for organizing a highly memorable Bollywood party Dubai:
A distinct invitation: The first thing that you are going to do while planning a Bollywood Party is creating an inviting list for your loved ones! Make sure that this invitation of yours is not at all going to be a common one. Do ask to ask your friends to wear the dresses of their favorite Bollywood characters to have a classy bollywood themed party.
Apart from that, the whole invitation card should be in a desi style! Pick up a heavy card stock and some colored papers with bollywood stickers to create a funky invitation card.
Delectable cuisine: How can a desi Bollywood Party Dubai fulfill without the prevalence of the scrumptious cuisines? Food can either make or even break up a whole party. Thus, there exists a need for you to ensure that the food present in the party maintains your reputation. Well, the Arabic and European cuisines have always been the most amazing element of a Bollywood party. Also, we could never even forget about the various options which are there to choose from. Start planning your whole menu in advance and take suggestions from your close friends for best menu selection so that you can cater to the crowd well.
The Heart-Stealing Décor: India has always been considered as the most colorful country that is always filled up with the utmost vibrancy for its ambience. How can you even forget to give a vibrant décor to the Bollywood party's venue? For this, you can get the pretty cushions, create a very beautiful table centerpiece, burn some incense at your place, and many other amazing tactics!
The aforementioned tips are just the perfect techniques for throwing the best Bollywood Party Dubai. All these skills have been developed by AKS Nights with their experience in arranging parties in Dubai at some elite clube here. In a destination like Dubai, organizing a party is not at all an easy task, thus you would always need to have some assistance by your side. Such event organizing companies are going to give you the best advice as well as complete support to handle any hassle.
It shall facilitate you with the most amazing help when it comes to setting up the venue and making the whole party as unique as it can be. The whole team of the event management company of your choice is going to help you right from the selection of your party's place until its conclusion. Everything will be managed by them and that too in the most cost-effective manner. Their skill-set is prolific, and so, you are never going to get fully satisfied with the way they perform their work.